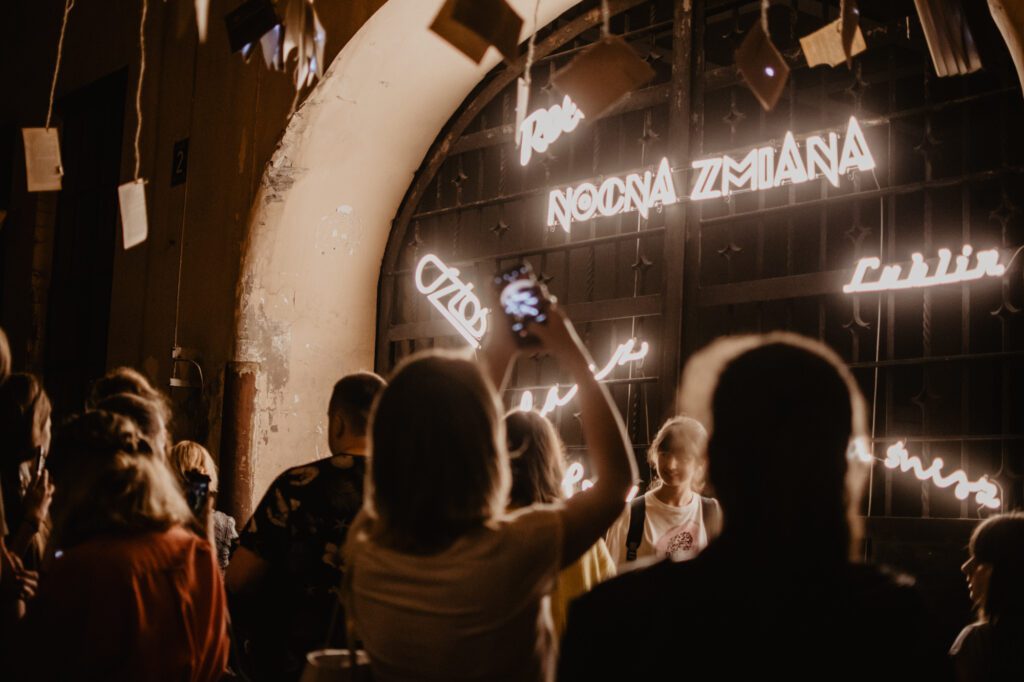 Lublin's Night of Culture 2023
The Night of Culture is a celebration of Lublin – a story about the city created by its inhabitants and friends. These are meetings of artists, animators, various cultural backgrounds and those who want to spend the evening together. And above all, it is an event full of cultural attractions. Participants face a difficult choice, because there are several hundred attractions to see, and time is limited. It's only one night!
This summer!
The leitmotif of this year's edition of the Lublin's Night of Culture will be City-sensitivity, which is supposed to make the participants "fall in love" for the first time or again in the spaces of the city they know well on a daily basis.
– The word "fall in love" is not used here accidentally. This year, the theme of the Night of Culture festival will be City-sensitivity. Lublin, because it is with this city that the event is indispensably connected, is primarily People, i.e. residents and friends of the city. This is a word that we, the inhabitants of Lublin, enter so often in various columns and tables, it is a word that most of us carry with us every day, printed in our personal documents. It's so close. Closeness breeds tenderness. Tenderness is caring, it is a sign of love and sensitivity. Tonight we will try to show it in a special way. Welcome, attention! not only the inhabitants of Lublin, to look at the city warmly, with tenderness, to discover its imperfect beauty, not devoid of features and wrinkles. In this one night, Lublin completely changes its face, but it does not show off like a teenager. He is mature, beautiful, wise and has a lot to say – invites the director of Night of Culture Joanna Wawiórka-Kamieniecka from Workshops of Culture in Lublin.
Free entry!
For more details: https://nockultury.pl/en.