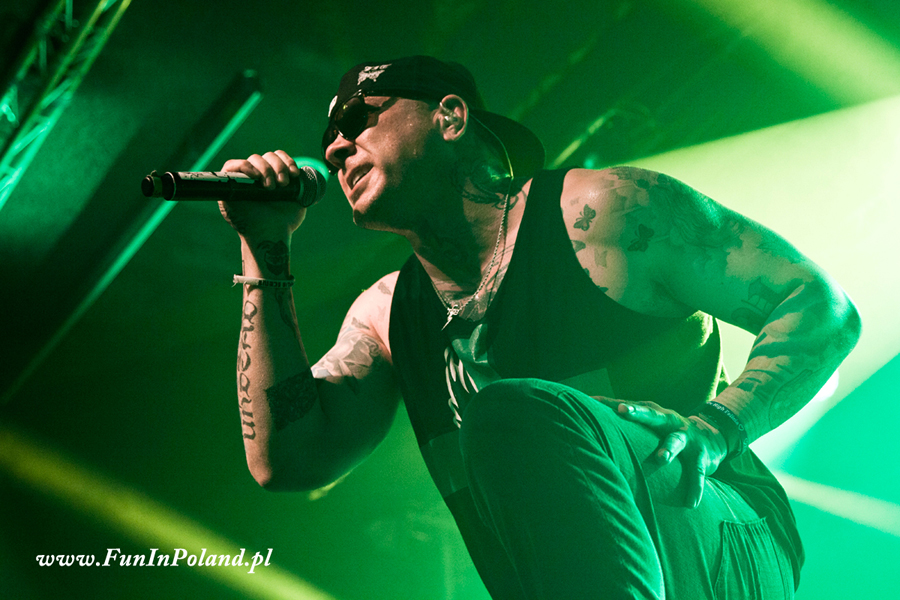 Hollywood Undead in Warsaw
"So catchy it stays in your head". Not only does it anchor itself there, but also forces your legs to jiggle about, your arms to wave in the air and your mouth to repeat the lyrics. And all that regardless of your age. Although most of the public on Hollywood Undead's concert in Warsaw club Stodoła that took place on February 17th consisted of people in their twenties, there was no shortage of people with strands of silver hair either.
This was the band's fourth performance in Poland and it is getting increasingly hard to deny that they are feeling at home here. The Polish public (not just from Warsaw, their concert gathered people from all over the country) has also grown to treat them as more than yet another pop star idol from across the ocean.
What was their Warsaw concert like? They began with songs from their brand new album – "California Dreaming" – and finished with their greatest prior hits, including "Gravity", "The Day of the Dead" and "Bullet", sung along with the entire audience. People crowded under the stage and on the balconies, playing, singing and staying in a trance. There were also daredevils practicing cround surfing, floating on the hands of the crowd and neatly landing under the stage with the help of security guys.
The band from "City of Angels" is not just their music, but also a specific bond, a natural chemistry they make with their fans on each of their concerts. It is borderline impossible to resist smiling, dancing, clapping and singing, if not screaming along with them, only to leave longing for more. Their energy is carried away by crowds, and people at their concerts are crazy regardless of their age.
One thing is sure – even if Stodoła's capacity had been three times as large as it is, the tickets would have still been sold out.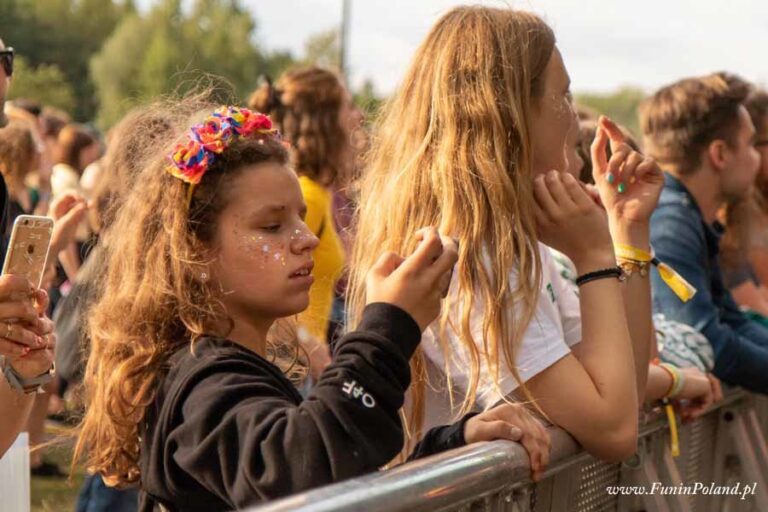 The most interesting events in Poland on summer. Concerts, Festivals and outdoor events. Jazz, Rock, Reagge, Rap, Hip-Hop, Beer and traditional polish food.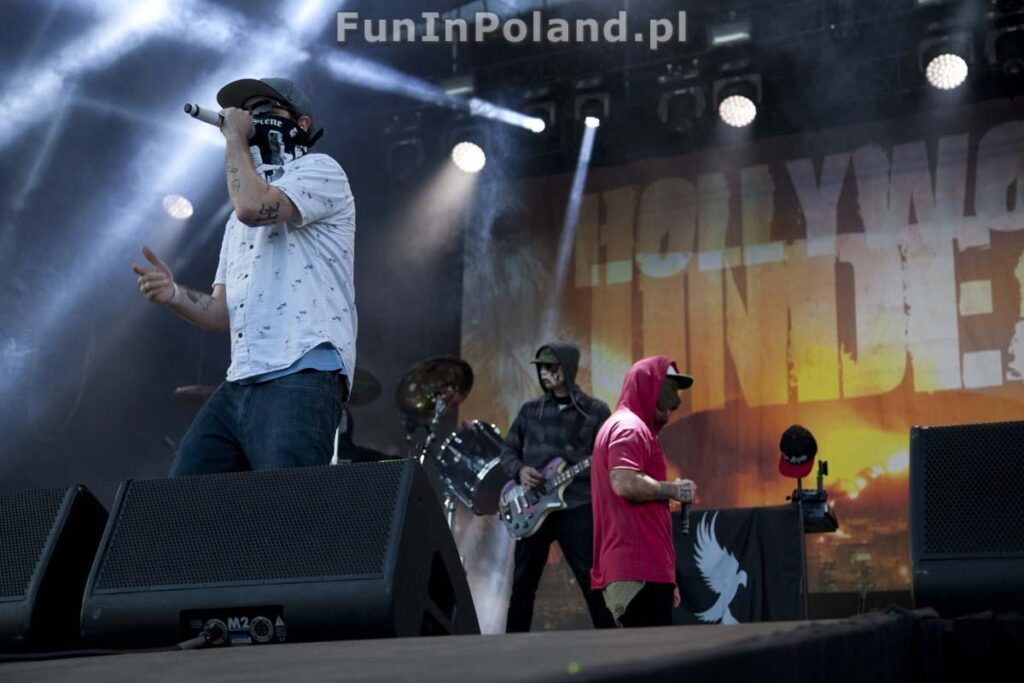 Hollywood Undead blew Czad Festival up.
This group completely dominated this day of concerts, despite not being anywhere close to the main headliner.
The public was going crazy just after the first few beats. The band opened the concert with their great hits "Young", "Everywhere I Go" and "Unsual Suspect".
Paraphrasing the critics' opinions on Hitchck's movies – a performance should start from an earthquake, then keep turning the voltage even higher up. The band from California stayed true to this philosophy on the stage.
As a photographer and reporter that's toured hundreds of concerts and festivals, it was the first time in my life I was happy when security ordered me out of the bunker onto the public.
Gallery from the concert during Czad Festival in Straszęcin n. Dębica August 26th 2016 :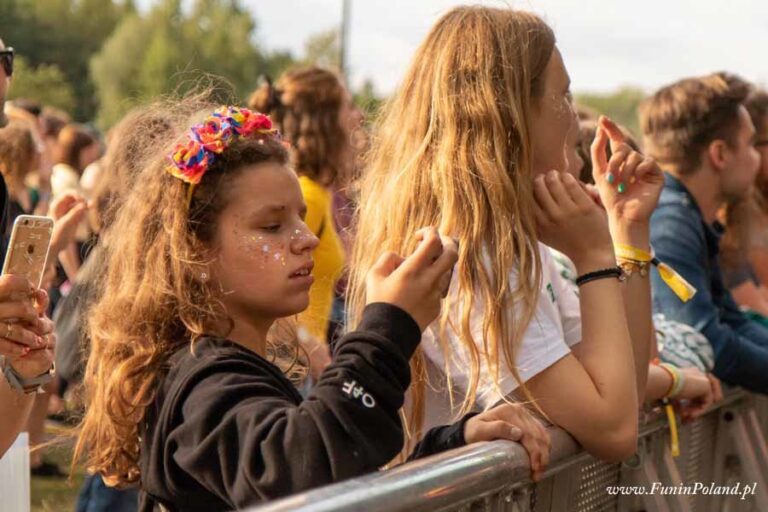 Festival Suggestions for Summer – Poland – We present the most interesting events.