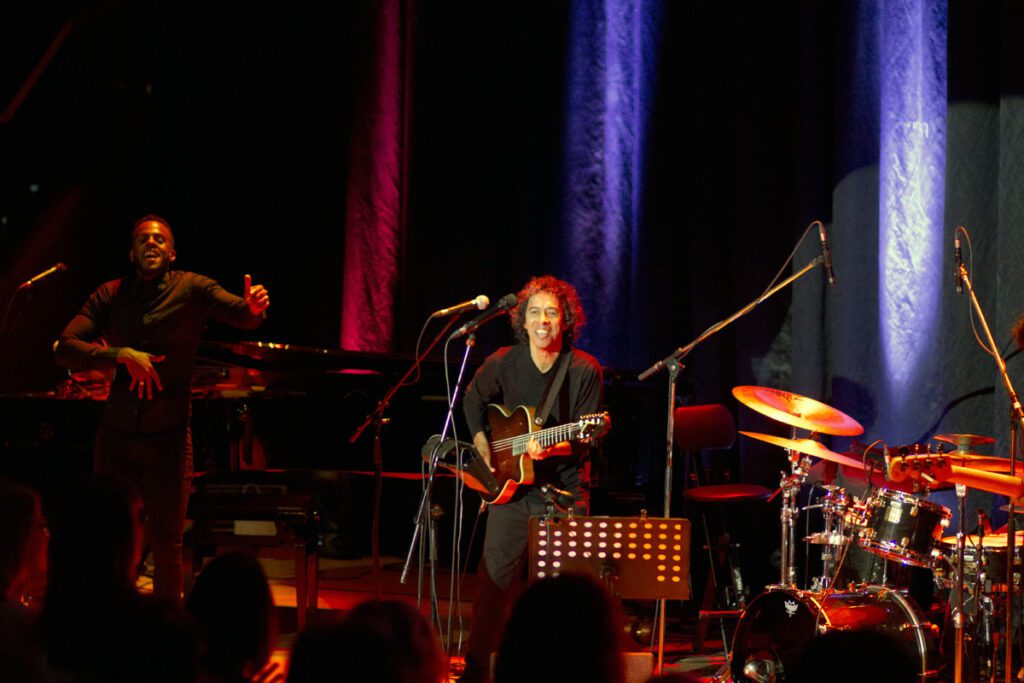 This was the seventh edition of Siesta. Jazz, ladino, bossa nova, fado – the organizers prepared a truly delicious treat for us this year. There was no shortage of good, beautiful, emotional music from another world either. There was a little nostalgia as well, but mostly joy and euphoria – the festival's three days sent us to another dimension. I left Gdańsk still charmed with the beauty of this music, assured that it was not my last experience with this festival.
This year's Siesta was kickstarted by Dino D'Santiago. Hailing from Algarve coasts in Portugal, this singer enraptured the public with his positive energy and charming voice. His vibrant voice worked really well in conjunction with both calm, melanchlic melodies as well as brisk, jumpy songs that grabbed the audience out of their seats.
Right after Dino D'Santiago we had a pleasure of seeing Omara Portuondo – an ingenious interpreter of Cuban bolero music and a veteran artist with over 70 years worth of experience on stages across the world. As modest as this old lady appeared, her otherworldly voice and immense energy shocked everyone. With top flair she led us into her world of Cuban music, which she treats with both love and humour. She said how moved she was to be part of Siesta Festival. The last few songs were especially memoriable – a filled concert hall, people dancing to the music, Omara with Gdańsk's mayor on the stage, sounds of bouncy Cuban music… This is not something I can simply describe – it is something one has to witness.
As great as Siesta's first day was, the second one stole my heart. The sonorous, mystical voice of Mor Karbasi hypnotized me from the first moments. Her songs told beautiful, emotional stories. Closing my eyes, I could see myself walking the streets of Israel in the sunset. Her accompanying musicians created a fantastic musical background for her exotic, penetrating voice that made me feel like in dreams – only the snapshots of other photographers' cameras kept me awake to do my job. Mor Karbasi's concert was a fantastic musical journey that I will not forget anytime soon.
On the third and final day Eliane Elias, one of world's greatest Jazz stars, took us on yet another trip through unique musical landscapes. Her performance was highly praised by both indigenous listeners and guests from outside Poland. Her mastery over piano and clean voice brought the crowd to delight and caused outbursts of applause with each passing song. Eliane's concert was an excellent finisher for Siesta. Elegance, perfectionism, a few drops of nostalgia – a balm for everyone's souls.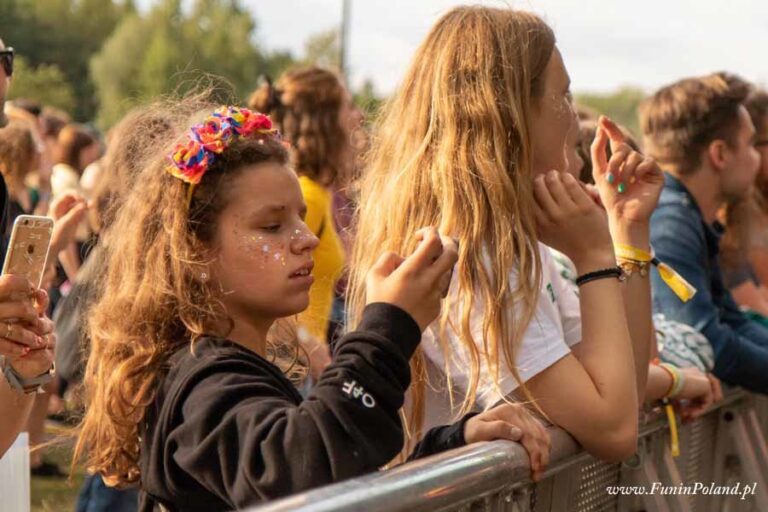 The most interesting events in Poland on summer. Concerts, Festivals and outdoor events. Jazz, Rock, Reagge, Rap, Hip-Hop, Beer and traditional polish food.