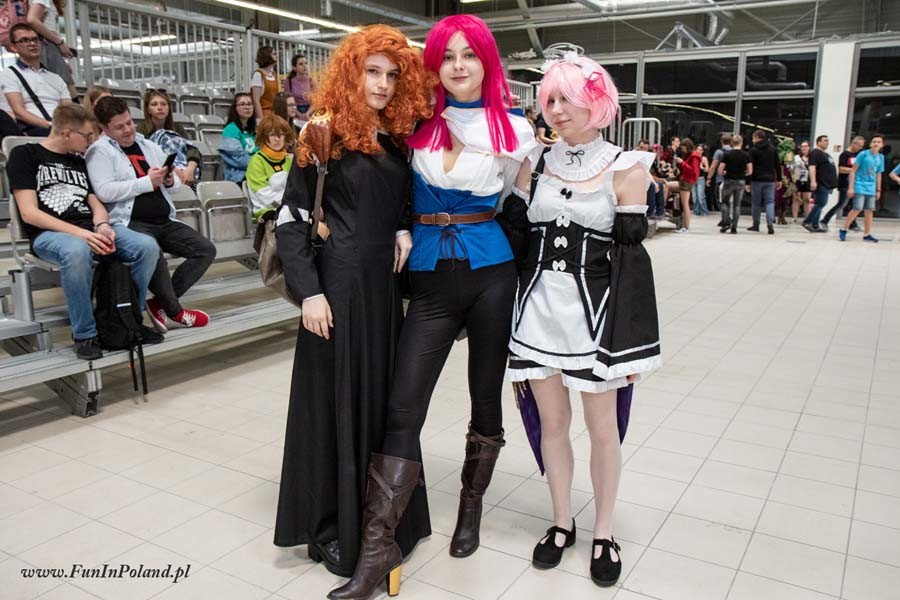 In Nadarzyn near Warsaw will take place VI edition of Warsaw Comic Con – the grandest festival of popculture in Poland.
Included in the programme:
workshops
meetings with stars
cosplay competition
comic book zone
Warsaw Games Show – dozens of games available
Movie Gate
a heap of boards games
screenings in the multicinema
meetings
Warsaw Comic Con will also feature an amazing display of original props, including original costumes from Pirates of the Caribbean and various props from Hellboy, Star Wars, Aliens and many other movies!
See the full relation from 4th edition of Wcc.
Meet the most popular authors, writers, screenwriters, directors and internet content creators. Participate in the rich offer of discussion panels – anyone can find something of interest for themselves.
Steel Figures
Who doesn't dream of sitting on the titular throne from Game of Thrones? Only here you will have opportunity to personally marvel at faithful steel replicas of characters and objects from famous movies and shows. Make sure to take your cameras with you!
Lego Zone

Shops and displays – ten cabinets with full sets, including an assembled Millenium Falcon (over 7500 pieces!), in addition to an assembly area with over fifty LEGO sets to put together under guidance of professional animators.
More information on event's website – https://warsawcomiccon.pl/