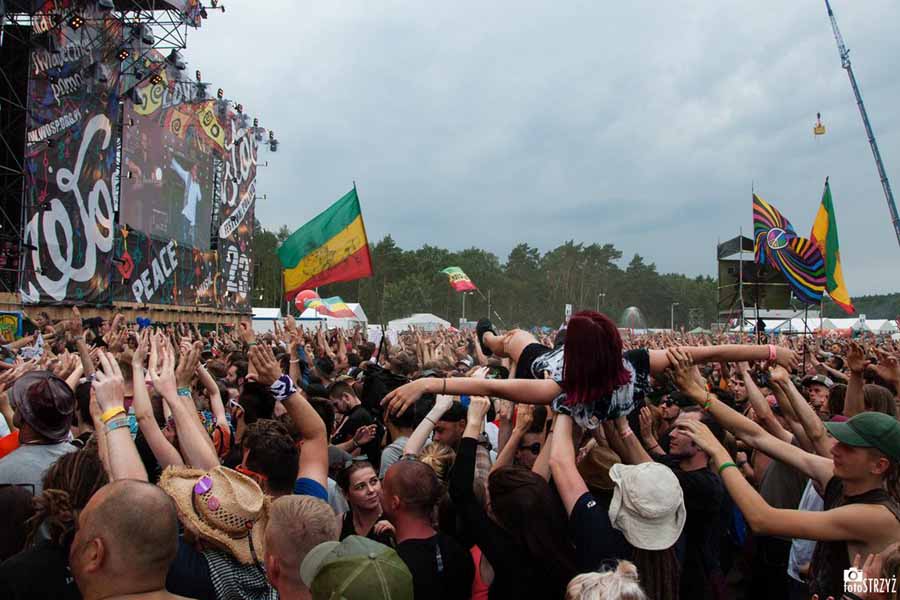 Line-Up 29th PolandRock Festival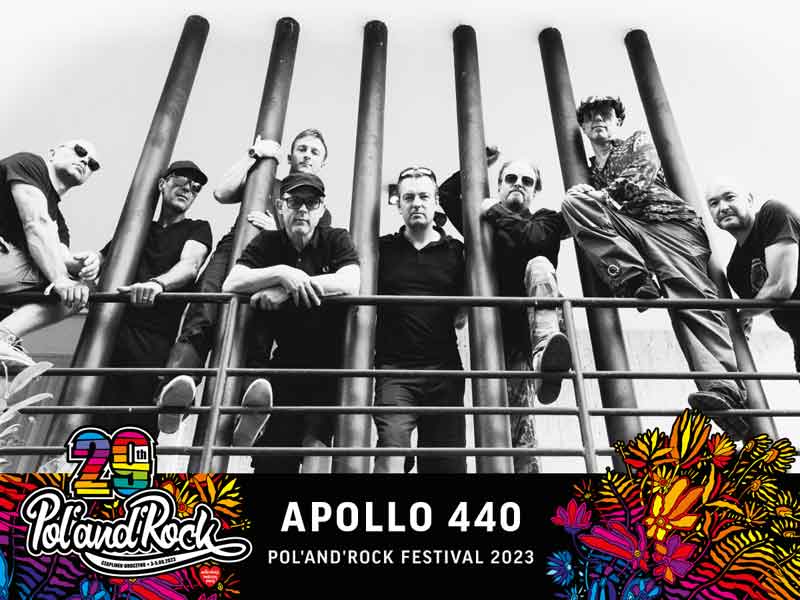 Apollo 440
UK - elektro-rock, big beat, techno.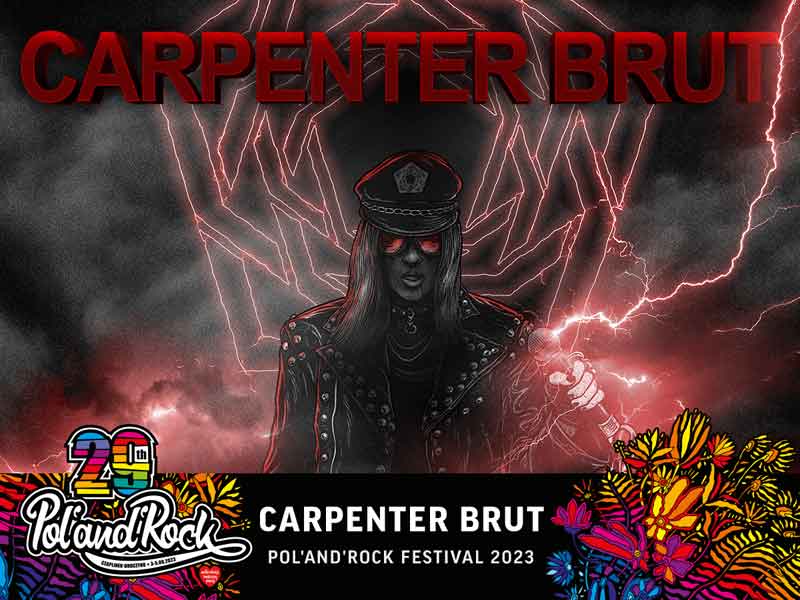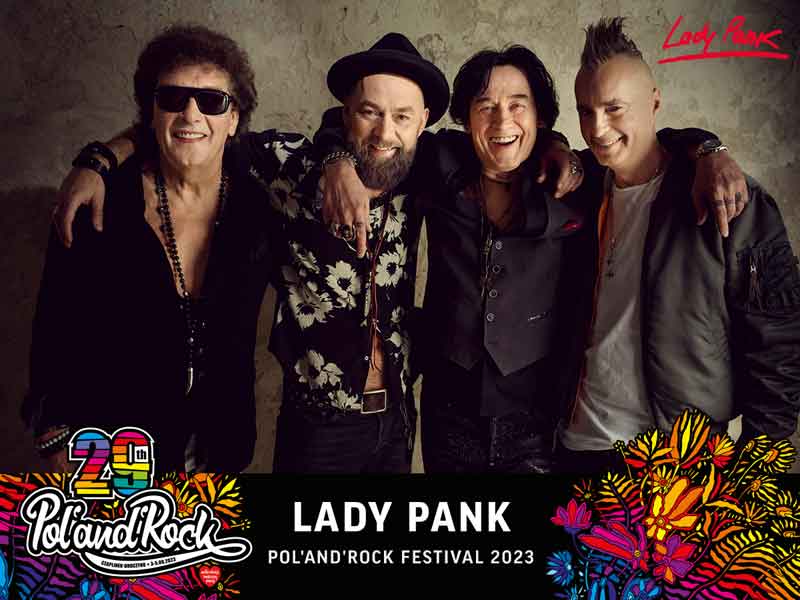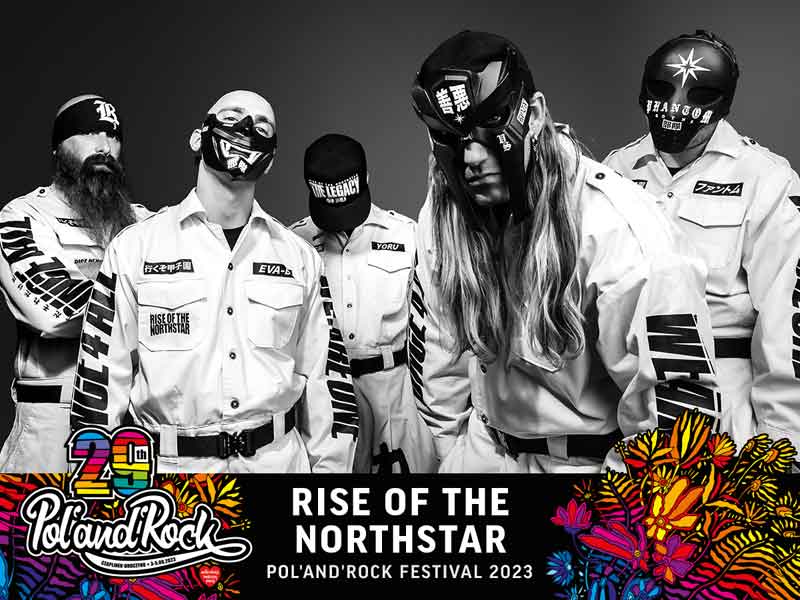 Rise Of The Northstar
Francja - Hardcore, Hip-Hop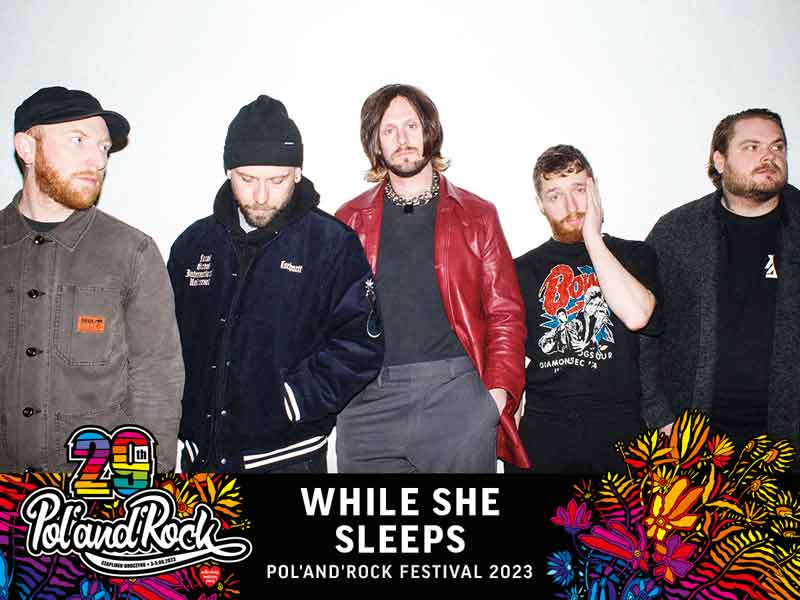 While She Sleeps
UK - MetalCore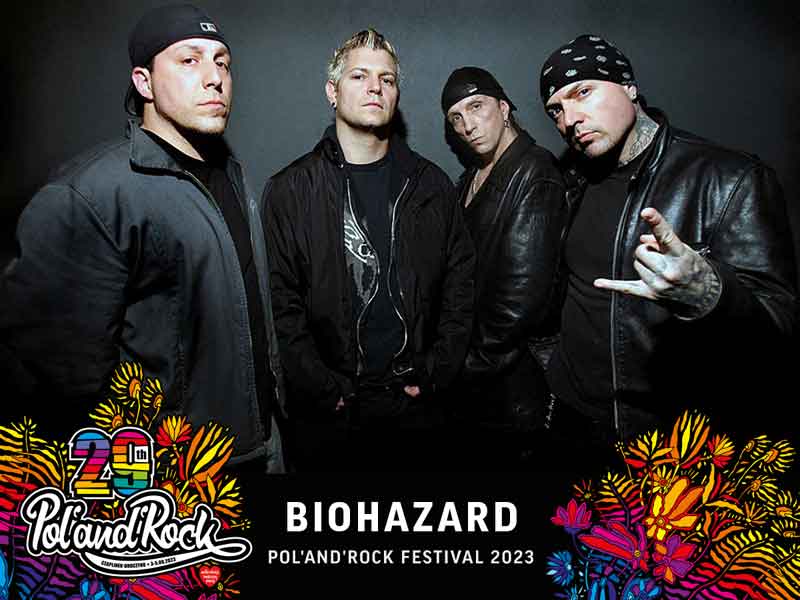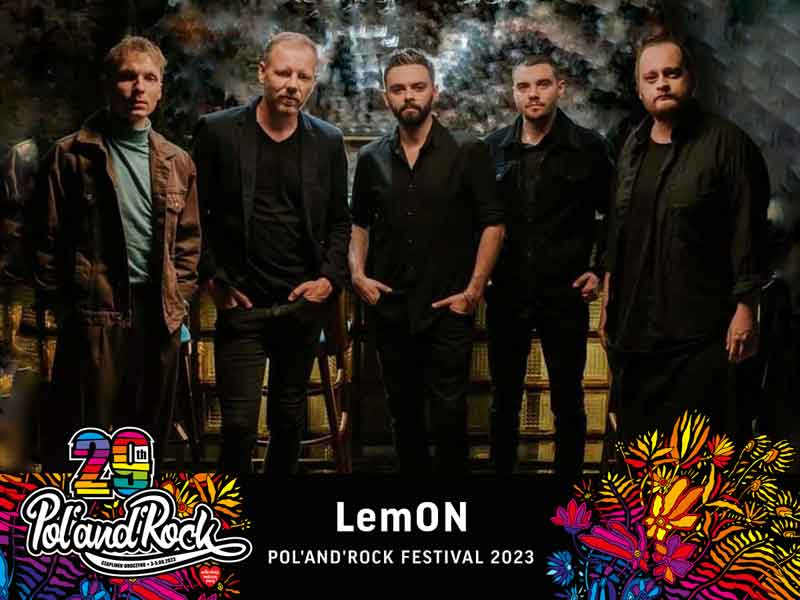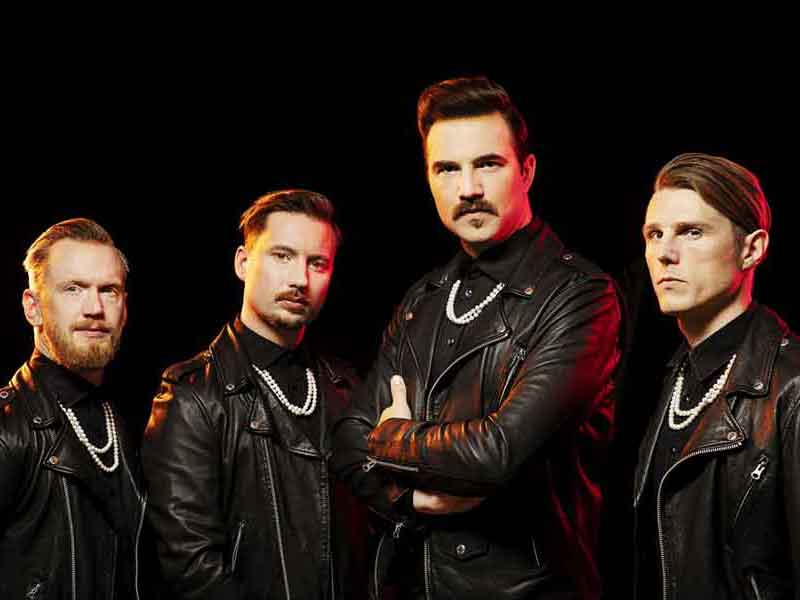 Royal Republic
Sweden - Rock'n'Roll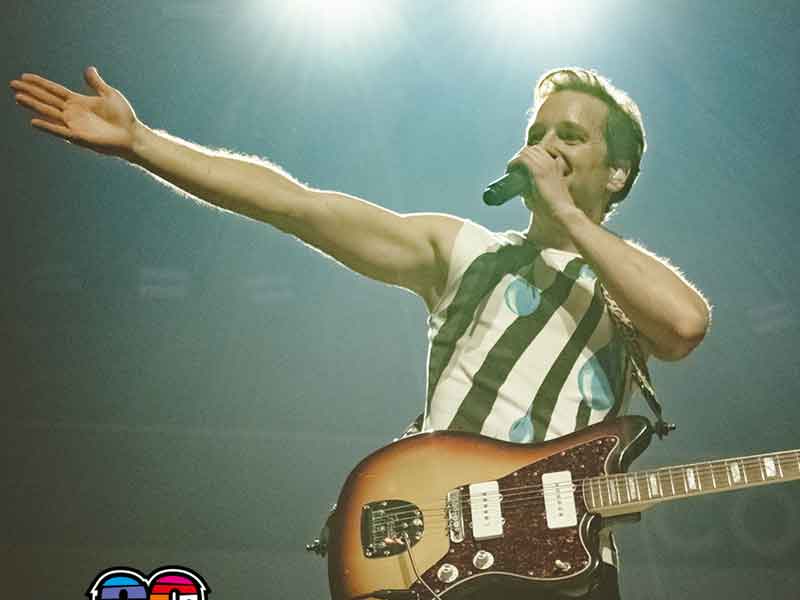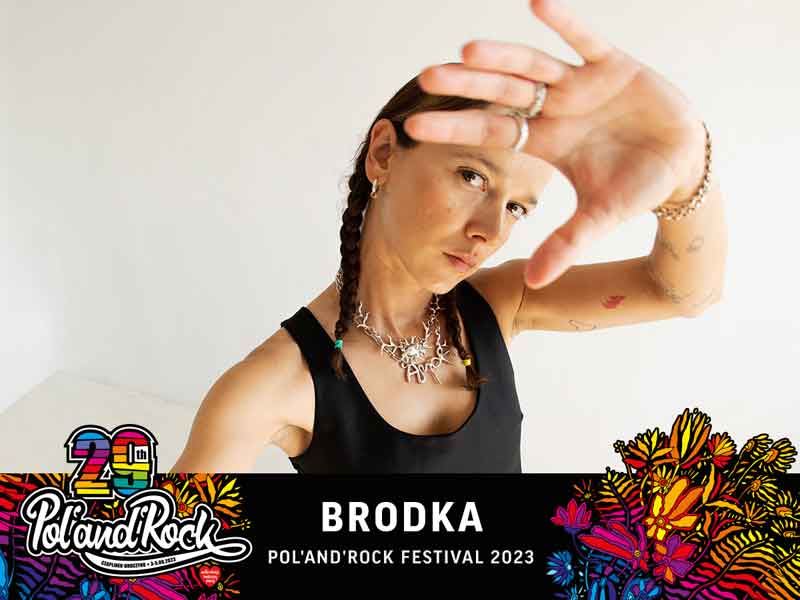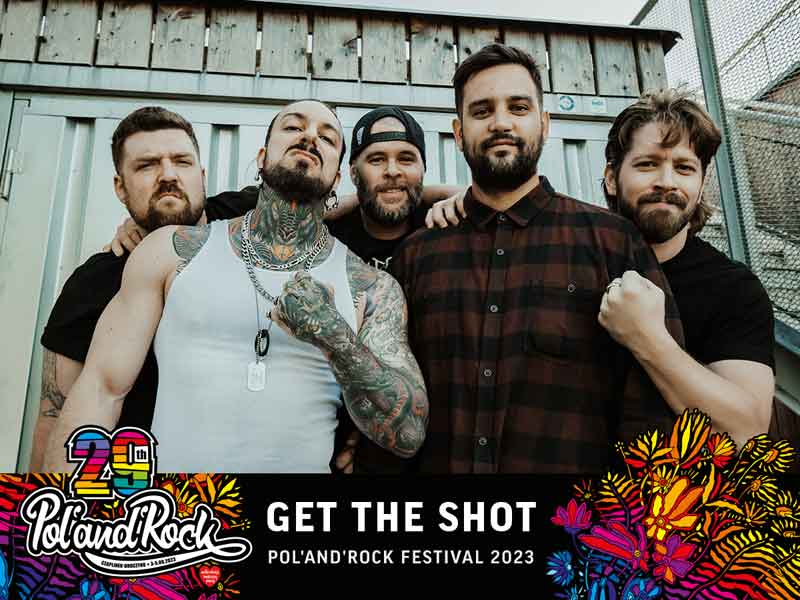 Get The Shot
Kanada - Hardcore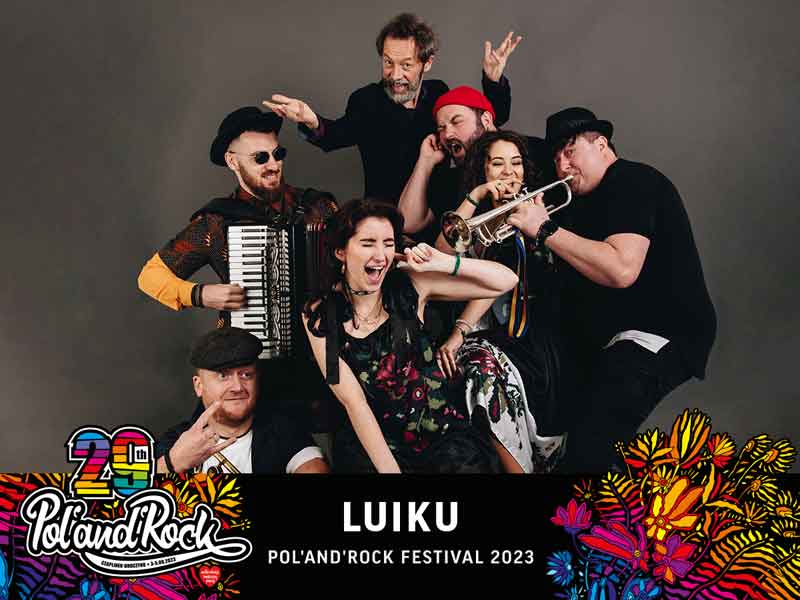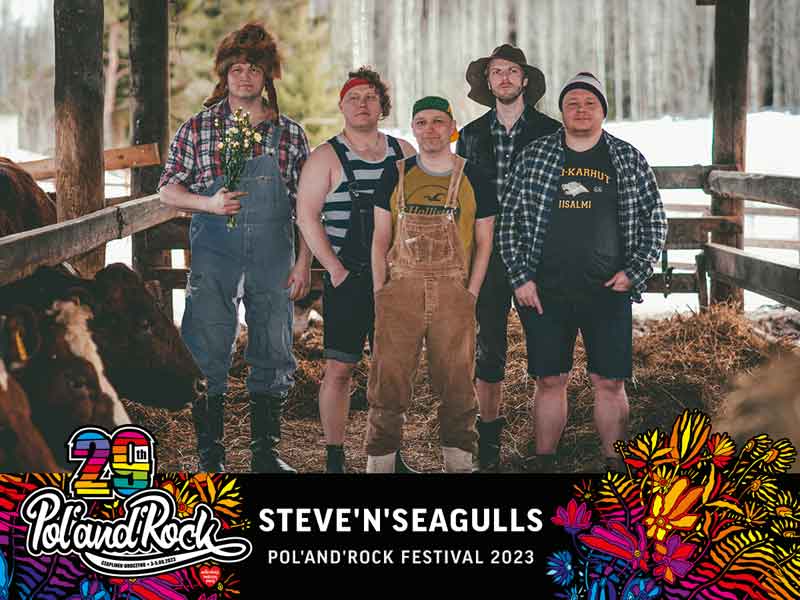 Steve 'n' Seagulls
Finlandia - bluegrass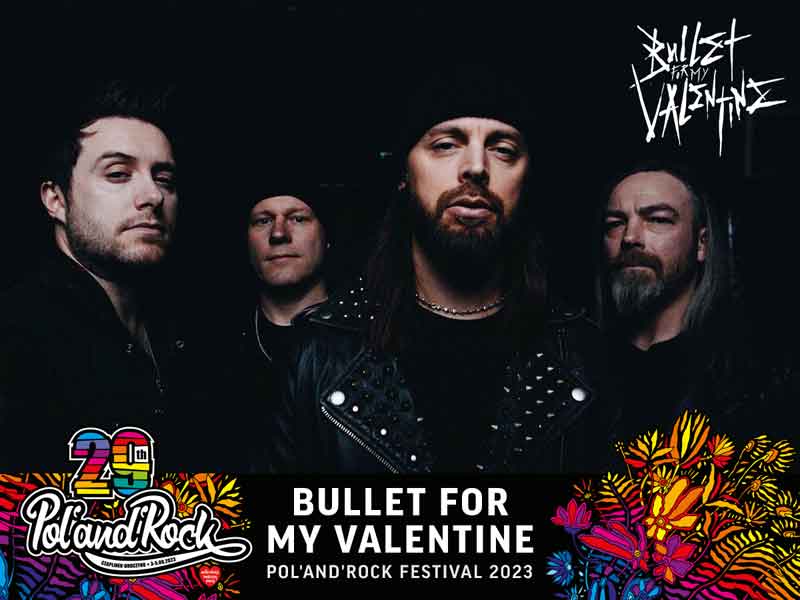 Bullet for My Valentine
UK - metalcore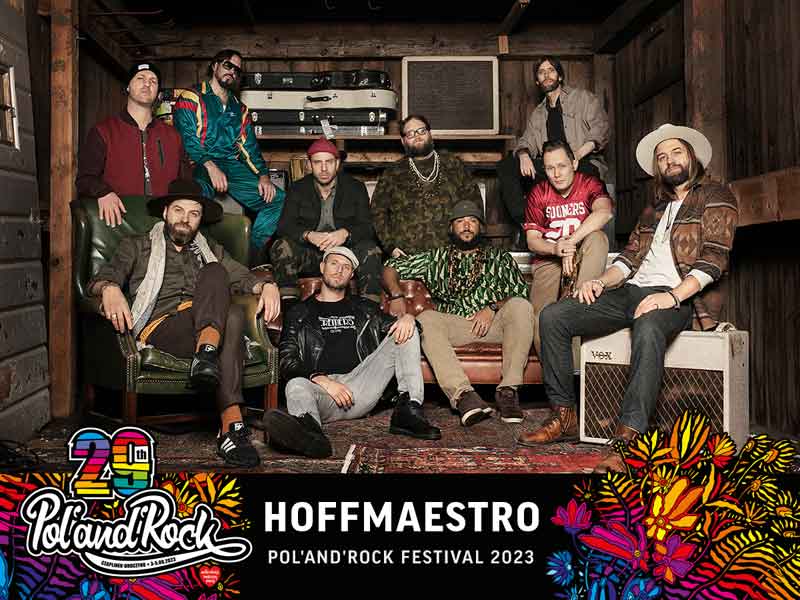 Hoffmaestro
Sweden - ska, reggae, po hip-hop, funk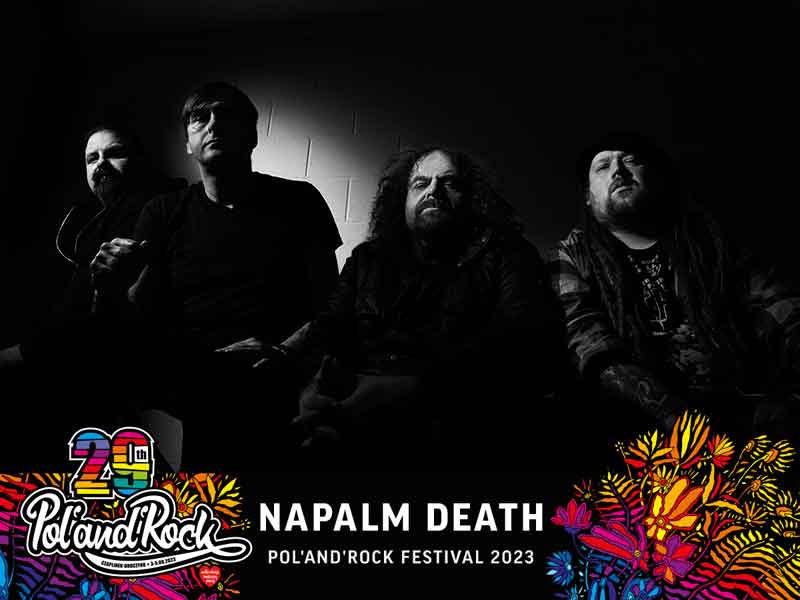 Napalm Death
UK - Heavy Metal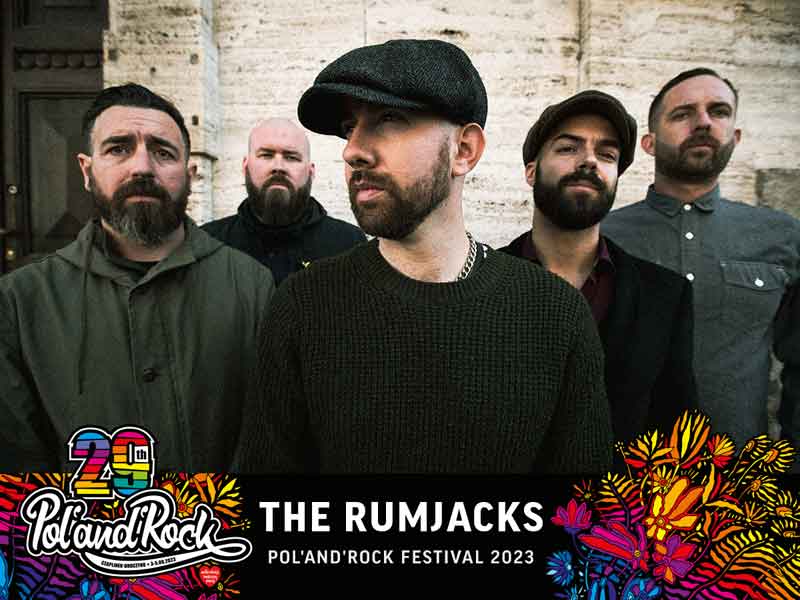 The Rumjacks
Australia - Punk Rock
On the small stage they will play: Booze & Glory, Golden Life, Marek Dyjak, Proletaryat, Saint City Orchestra, The Scratch, Zacier.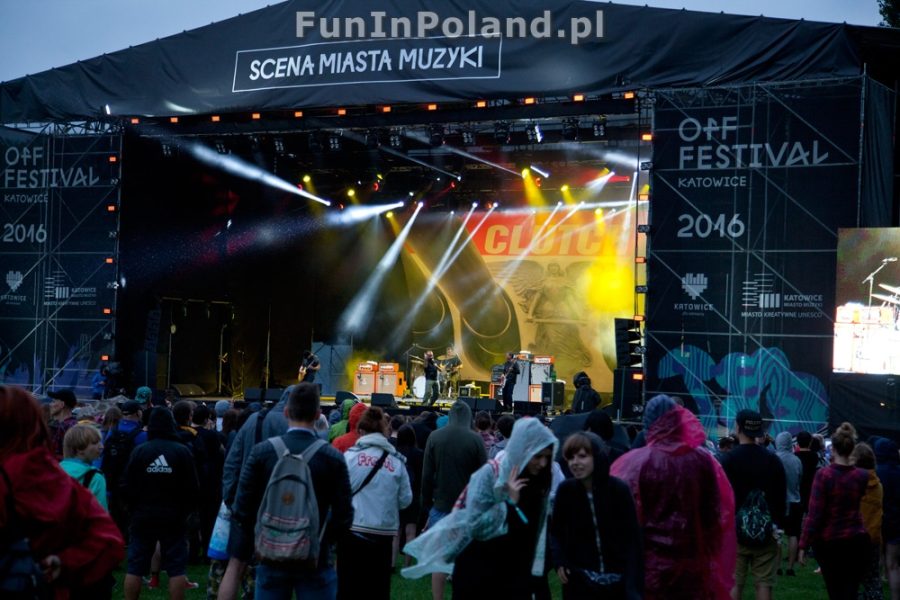 Line-Up OFF-Festival 2023
Friday – August 4
Main Stage – Perlage:
Pusha T (USA) – RAP.
OFF! (USA) – Hardcore from LA.
Kokoroko (UK) – Afrobeat, smooth jazz.
Rat Kru (PL) – Dance
Forest Scene:
Dréya Mac  (UK) – RAP.
Melody's Echo Chamber (Francja) – Dream POP, Psychodelic Rock, Space Rock.
JORDAN (UK) – Elektro, Hip-Hop
Wojtek Mazolewski YUGEN 2 (PL) – Jazz
Biały Falochron (PL) – PostPunk, Hip-Hop, Elektro
Experimental Scene:
Gilla Band (Irlandia) – Post Punk, Indie Rock.
Special Interest (USA) – Punk, Industrial.
Big Joanie (UK) – Post Punk, Punk Rock.
Butch Kassidy (UK) -Noise'owo-progresywna petarda!
Hubert (PL) – Rap
T Tent:
Homixide Gang (USA) – Trap
Underscores (USA) – Elektronika, Dubstep
GONE (France) – Techno
Yann (PL) – RAP
Koń (PL) – Techno
Saturday, August 5
Main Stage – Perlage:
Slowdive (UK) – Rock Alternatywny.
Spiritualized (UK) – Garage Rock, Space Rock.
Nation of Language (USA) – Indie POP, Post Punk.
Belmondawg/EXPO 2000 (Polska) – RAP.
Sad Smiles (PL) – IndieRock
Izzy and the Black Trees – PostPunk
Forest Stage:
Balming Tiger (Corea) – K-POP.
Ela Minus (Columbia) – Electronic, Dance POP.
Gurriers (Ireland) – Alternative rock, Post Punk.
Udary grają "Is This It" (PL)
We watch clouds (PL) – Trush
Experimental Scene:
The Staples Jr. Singers (USA) – Gospel.
Jockstrap (UK) – Art POP.
Son Rompe Pera (Mexico) – Mexican marimba music, Rock.
Soyuz (Białoruś) – Pop, Jazz
Polski Piach (Polska) – Blues, Rock
T Tent:
NNAMDÏ (USA) – Pop
Mandy, Indiana(UK) – Industrial, Noise rock, Underground techno
Haru Nemuri(Japan) – J-pop, Rap, Post-hardcore, Art rock, Elektronika
Kampire / Nyege Nyege (Uganda) – Muzyka Świata
Tropical Soldiers in Paradise (PL) – Jazz, Hip-Hop, Dub
Sunday – August 6
Main Stage – Perlage:
King Krule (UK) – Indie Rock, Fusion Jazz, Post Punk
Confidence Man (Australia) – Electropop.
Hania Rani (PL) – Jazz, Alternatywa
Węże  (PL) – Hadrcore
Forest Scene:
Panda Bear & Sonic Boom (UK/USA) – Experimental.
Tamino (Belgium) – Indie Rock.
Calibro 35 (Italy) – Funk, Hip-hop.
Mind Enterprises (Italy)  – Dance, Electronic
Nene Heroine (PL) – Jazz, Rock
Experimental Scene:
EKKSTACY (Canada) – Post Punk, Indie Rock.
Joe Unknown (UK) – Alternatywa, Indie Rock.
Gaye Su Akyol (Türkiye) – Rock Turc
Lancey Foux (UK) – Rap
MOP (PL) – Alternative Pop, Electronics
T Tent:
Desire (Canada) – Synth-pop
Trupa Trupa (PL) – Rock, Indie rock, Rock psycho
Vlure (UK) – Post-punk
Obongjayar (Nigeria, UK) – Hip-hop, Rap
Furda (PL)
Ugory (PL) – Metal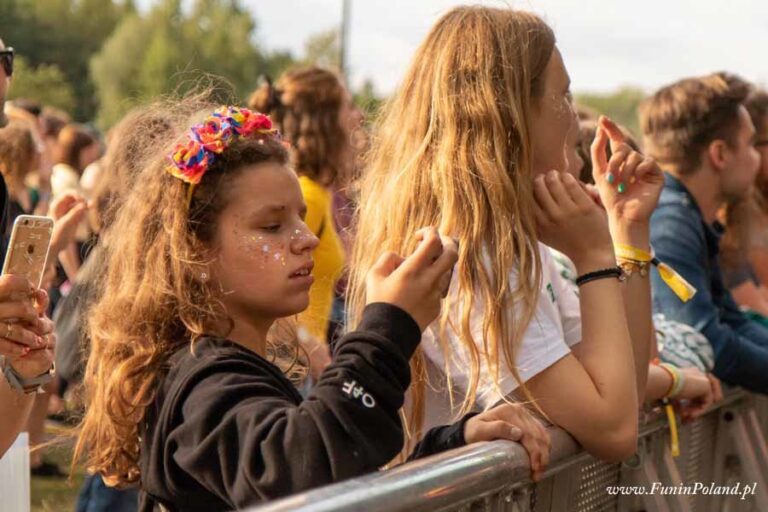 The most interesting events in Poland on summer. Concerts, Festivals and outdoor events. Jazz, Rock, Reagge, Rap, Hip-Hop, Beer and traditional polish food.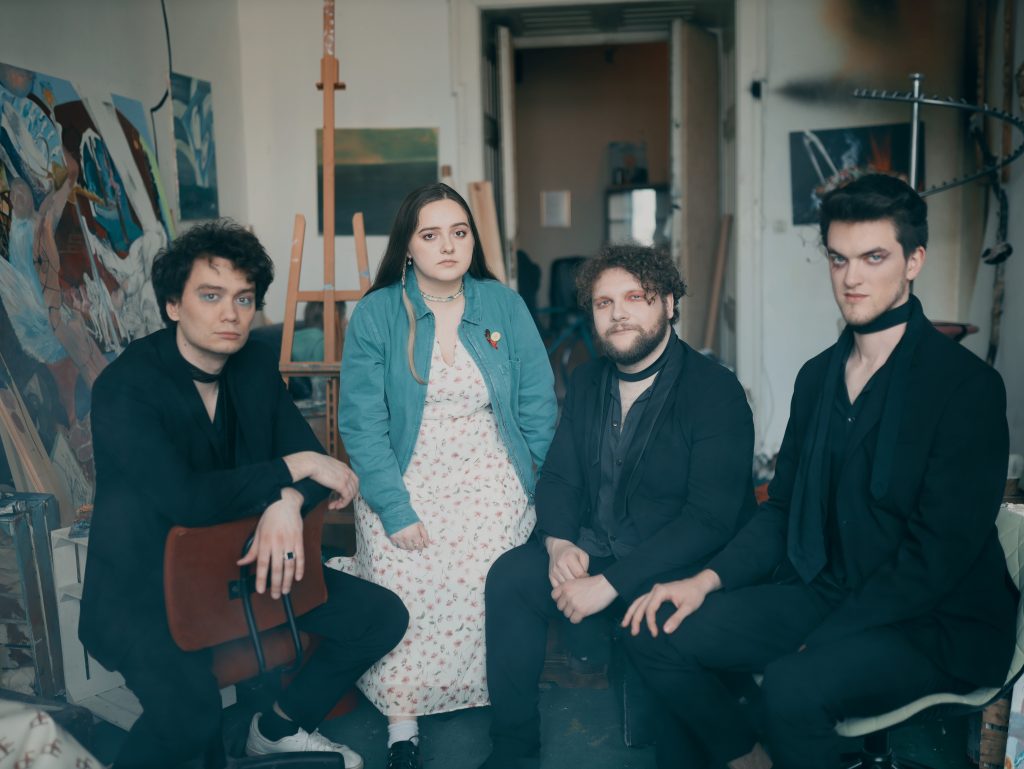 Heima's first single
The first Heima`s single "Wszystkie najgorsze slowa" will be released on May 10, which is promoting their second album.
Heima – who are they?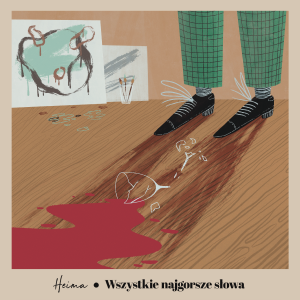 Heima is a band from Łódź operating since 2017. Olga Stolarek's deep vocals and intriguing musical layer are the hallmarks of this line-up. At the beginning of 2022, together with the Agora Muzyka publishing house, they released their debut album entitled "W domu". On this well-received album, they presented alternative, melancholy compositions with original Polish texts about the reality that surrounds us. They are currently working on their second album, on which they want to combine the melancholy and calm sounds accompanying them from the beginning with post-punk and rock elements. An announcement of what's coming is the single "Wszystkie najgorsze słowa". The band performed, among others, at Męskie Granie, Stay Wild and Soundedit Festival. They supported the biggest stars of the Polish music scene: Kwiat Jabłoni, Artur Rojek, Happysad and Lady Pank. In 2020 they became the winners of the Soundedit Spotlight award, and in 2021 they were finalists of Jarocin Rytmy Młodych. In the "Sanki 2022" plebiscite of Gazeta Wyborcza, in which the most interesting new faces of the Polish music scene were selected, they took 2nd place.
The first single
"Wszystkie najgorsze słowa" is the first song by Heim's band, released after last year's very successful phonographic debut. So can we call this song the first single announcing the next release of the band? Probably yes! "Wszystkie najgorsze słowa" is a completely new version of Heima, a different energy load. These alternative-post-punk sounds will pierce you from head to toe and won`t leave your head. All this, as usual, with an original text, with which (unfortunately) many of you will be able to identify. Why? Listen for yourself. The song is accompanied by a beautiful music video created by the film group TOSIESAMOROBI.